Regular price
Rs.999.00 PKR
Regular price
Rs.1,800.00 PKR
Sale price
Rs.999.00 PKR
Unit price
per
Sale
Sold out
This U Shape Trigger Point Massage Roller is ergonomically designed  with dual texturing rolling massage points and can be used to massage multiple areas all over the body. It can help reduce inflammation, stimulate natural blood flow and circulation, and reduce muscle tension.
This is the best personal massage roller for who suffer from Lateral Epicondylitis, Medial Epicondylitis, or Tendonitis.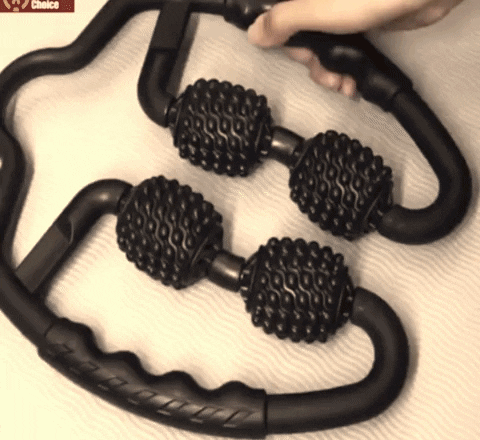 💥THIS MAGIC MASSAGER BEAUTIFY YOUR BODY LINES !💥
✅ Wrapped Leg Clamp
✅ 3D Floating-Point Design
✅ Bionic Finger Massage Floating Point
✅ Flexible stand
✅ Adjustable Width
✅ Stimulate Blood Circulation
✅ Relax your body 
✅ Make your skin smoother 
✅ Available in different colors : Blue, Black, Pink
Our U Shape Trigger Point Massage Roller with it's convenient handheld stick massager is portable and easy to use. Features with the design of the elastic bracket, the width can be adjusted to meet various needs.                                                        It would also be great to throw in a suitcase for travel, so wherever you need to exercise you can get it.
🏋️ Relieve Stress and Tension 🏋️
Reducing tight muscles and relieving pain across the body can also have a positive effect on your mood because it can relieve stress, anxiety, or tension so you can rest more easily.
🏋️ Reduce Cellulite🏋️ 
15 minutes a day towards cellulite-free skin. All-natural, non-invasive. Cellulite does significantly lessen with stimulation, increased blood flow and lymphatic drainage. 
IngredientsU SHAPE TRIGGER POINT MASSAGE
Share
View full details